Tilers Place is reader-supported. When you buy through links on this page, I may earn an affiliate commission on qualifying purchases.
Tile Primers
Avoid Making A Costly Mistake 
Planning on starting a tiling project but not sure how to prep your surface? Or maybe you have heard about tile primers and have no idea what they are and whether or not you need to use em?
Or maybe you're just here because you love reading my tiling stuff (if you are, I appreciate you <3)
Whatever the case, this buyer's guide is here to educate you on everything you need to know about the magical world of Tile Primers and why you need them! You will also learn about the best tile primer for every substrate.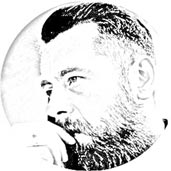 Hello and welcome to another Tilersplace article!
Today we'll be diving into a commonly overlooked element of DIY tiling, Tile Primers! Also known as tile adhesive primers or tiling primers. 
My name is Carl Anders and I've been doing this tiling thing as a profession for just over 25 years. I'd like to pass on my experience so that your next tiling job lasts for ever!