Best Tile Leveling Systems 2020 – Professional Reviews & Top Picks
Professional Tile Setter's Review Of The Best Tile Leveling Systems Currently Available in 2020
 This review of best tile leveling clips is intended for any Professional & Home Improvement project/job. 
Best Tile Leveling Kit – Raimondi RLS Starter Kit
If you need a tile levelling system will be today, check the Raimondi Tile Leveling System out.
It is one of original tile leveling systems and the best kit overall. This system comes with pliers, clips, and levelling wedges – all that helps to level your tiles.
It is far more affordable than others and offers a perfect result at a competitive price. It's my favourite tile levelling system.
I use this system every day.
Fed Up With Tiles Giving You Lip?
An easy-to-use and quality tile levelling system can prevent the dreaded tile lipping problem from occurring during any tiling project. There are no other related products that are as effective as that.
This review will show you some of the best tile leveling systems to level floor and wall tiles available on the market (or show you what to look for) and teach you how to use your new tile leveling kit like a pro!
Warning: This review contains images of the dirtiest clip pliers on the internet. Continue at your own risk.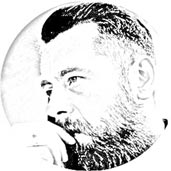 Hi there and welcome to Tilersplace.com a.k.a Dirtiest Tile Tools.com.
My name is Carl, and I've been tiling professionally for over 25 years, and it shows. My tools bare the symptoms of so many long days, one tile job for many, and helpers slacking off.
I've set my fair share of tiles in my time, and I know that in order to get the best results, I need to use the latest and best tiling equipment available- a clique I know, but darn it if it's not real.
Hope you enjoy my tile leveling system reviews!
Best Tile Levelling Systems
best Tile Leveling Systems – Best Overall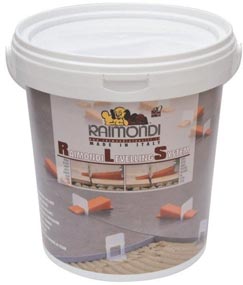 1 – Raimondi Leveling System Starter KiT
The Raimondi Tile Level System Starter Kit comes with everything you need to start leveling tiles like a professional tiler.
The tile leveling kit includes everything for your poroject:
The Raimondi Leveling Device Starter Kit-the original clips and wedges that have all begun.
 RLS is an easy-to-use and affordable way to get started with tile lippage tuning clips without spending a lot. In ten years of using them, they've always managed to keep up with whatever tiles I've used. They are more delicate compared to other tile leveling systems, but at their price point, you can easily justify a few breaks.
Supplied pliers are ideal for floor tiles but you can also use them for wall tiles or buy wall tile leveling system pliers if you do a lot of wall tile work. It'd be good if the system came with pliers for both surfaces, but hey, at least we get one pair, unlike the T-lock tile leveling system.
If you're looking for tile leveling system clips that fit home improvement work, they 'd be my choice over other similar items.
Customer reviews on Amazon and ebay are mainly positive, as well as customers comment on how convenient it was to use and delivered decent results for the initial cost of the tile system.
The Spin Doctor Tile Level System Starter Kit is another prominent tile lippage system and is widely seen in other reviews. It's more time-consuming to move the cap around the threaded spacer, but it provides more strength / leveling over the Raimondi. Overall, the price is much higher than the normal lippage packages.
The tile leveling kit includes:
The Clear View Bases that help keep the reusable bases clean are not included. Clear viewing bases often add more power by expanding the surface area. It's not a prerequisite to use them, but work a treat and make a difference when the time comes to grout.
The Spin Doctor comes at a higher price and is a slower tile lippage system to use, but it has the advantage of taking more pressures before the leveling bases pop. Perfect for intense jobs where you can spend time or if you want a tile lippage device that works well on wall tiles.
The Perfect Level Master ™ system of self leveling tile clips offers more torque over the Raimondi in a similar design. The self leveling tile spacers can also be used as spacers/wedges.
While it is a great kit, the price to get the full kit costs more than double of the Raimondi tile leveling kit.
The Perfect Level Master tile leveling kit includes:
The Perfect Level Master ™ is a useful piece of tile leveling kit if you are wanting to utmost best for your job without any breakages. It's premium price comes with many benefits but overall it'll do the same things that the much cheaper Raimondi RLS Tile Leveling System can do as well.
It would have been great if the perfect level master pliers came included in a kit as that's another expense on top of the already pricey system.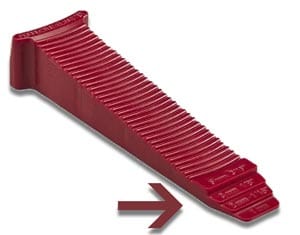 The main difference with the Perfect Level Master t-lock tile leveling system is the wedges that can double as handy shims to lift or space tile out wider than a standard spacer.
You can use the tip of the wedge to gap the tile out at useful increments. It's not exactly a game changer but its handy to have on a bathroom job. Whether or not it justifies the higher price is up to you to decide.
Peygran is a relative new comer to the leveling system game but they have promptly established themselves are a leader in the industry – to the point of becoming one of the most popular tile systems out there. With the widest variety of clip sizes and advanced pliers – that reputation is certainly deserved.
The tile leveling kit includes:
The Peygran tile leveling system is the most expensive kit out there but it's high price does come with more clips and wedges. Also the highly adjustable pliers allow you to input the correct amount of pressure for every tile size. While the clips are specially designed to break off easily – a big advantage over the Raimondi tile leveling system.
I realize not everyone is a professional looking for a long term tile leveling system. This tile leveling kit by is universal in application, from walls to floors and offers a lot of power for the price. The metal hooks catch underneath the tile and by tightening the black bases, you get a tonne of torque for serious tile leveling.
The tile leveling kit includes:
Shop Related Products At Amazon.com
Now that you've selected the best tile leveling system for your requirements. Learn how to use them!
Check out my how to guide on using tile leveling systems.