Tilers Place is reader-supported. When you buy through links on this page, I may earn an affiliate commission on qualifying purchases.
Epoxy Grout
BEST EPOXY GROUT FOR 2021
Epoxy Grout – The Wolf In Sheep's Clothing
Due to popular demand from my readers, I have created this best epoxy grout buyer's guide to help you with your next grouting project. Whether you'll be using it for glass tile or wanting to know the advantages vs cement grout, this guide is here to answer your questions.
Like many tiling products, tile epoxy grout tends to be another product that's plagued with misinformation being spread about it online – I aim to set the record straight with my experience using it in a professional capacity.
Learn about everything you need to know from a professional tile setter that uses it on a daily basis and do the project right the first time!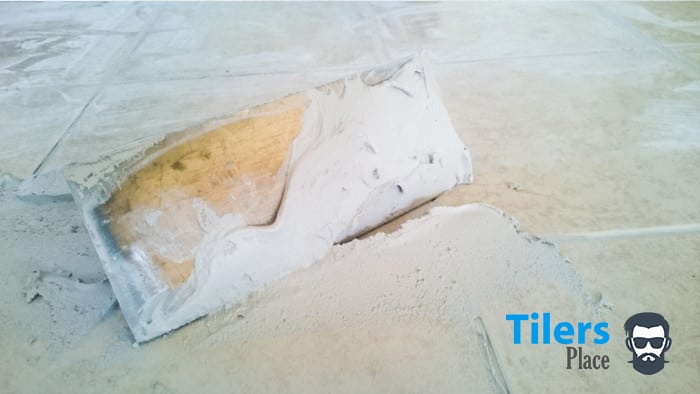 This Guide Will:
Explain What Epoxy Grout Is ✓
Show The Best Epoxy Grout ✓

Share Tips On How To Use Epoxy Grout ✓

Show The Advantages Over Regular Grout ✓
Best Epoxy Grout: Laticrete

 – Spectralock Pro Grout
The best epoxy cement grout is Spectralock Pro Grout proudly made in the United States by Laticrete.
Epoxy Grout Suitable For: 
• Glass Tile + Mosaics 
Spectralock Pro is a fully waterproof and stain resistant product that's easier to apply over other products and suitable for use in wet areas.
It's safe for both domestic and commercial use and features the best properties overall for every day and most common uses including bathrooms and commercial kitchens with stringent hygiene requirements. It is the king of grouts and much better than a regular grout in general.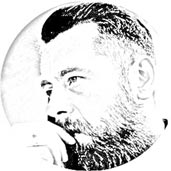 Hello and welcome to Tilersplace.com
My name Carl and I've been working as a professional tile setter for over 25 years.
I've been working with these products for most of those years and have seen the product go from total nightmare to the well refined and workable product that it is today. I've also developed a number of tricks to make working with it much easier. 
Today I want to share my experiences with you and help your next home improvement task go easier. 
When I choose an epoxy cement grout, there are two main things I look for that will deem the grout suitable for daily use in customer's homes and businesses: 
• Ease Of Use
• The Quality of the End Result 
I have been using an epoxy grout since it first appeared on the market (or atleast my area of the United States) in the early 90's. Back then it was like trying to paint with bubblegum and washing it off was like removing tar with tissue paper. 
Stop reading and just think about that for a minute. 
Imagine doing those things. 
Got a clear image in your head? Good.
Cause that's seriously how hard it was. 
It was an absolute nightmare to work with and sent grown men into fits of

rage, despair and panic 

and no cleaning products could wash it off. Imagine setting $8,000 worth of tiles, only to realize the gunk you spread on the tiles ain't coming off. Ever. 
And the only way to fix the problem is by tearing it all up and starting over. 
So it earned itself a reputation in the United States and the world as a product to run away from and for good reason. Home improvement stores rarely sold it as well and was considering a highly specialist product. Thankfully, they're much better now and constant improvements have made these products much easier to work with nowadays – however,
Epoxy Grout Is Still Difficult To Use If You Don't Know The Technique.
Don't worry, I'll share my top grouting tips and the best grout float to use in this article 🙂 
Best Epoxy Grout:
Laticrete – SPectralock Pro Grout
Laticrete has been providing flooring solutions for over 60 years and is considered one of the top brands in the tiling industry next to others like Ardex and Mapei. It's trusted by tilers all over the United States.
Spectralock Pro comes in 3-parts and is one of the easier products to work with. It has a workable pot-life (how fast it hardens in the bucket), is easy to spread onto tiles and can be washed off tiles without too much headache.
I use this stuff in showers as it adds another level of waterproofing and looks like new for years. I have it in my own shower and the grout looks like I installed it last week. (Installed 3 years ago.)
Pro's
• Easier Maintenance –

  Inhibits mold growth and means less intensive cleaning and less use of cleaning products. A regular wipe instead of scrub is sufficient.
• Color-fast – Will not loose its color thanks to its chemical resistance and its also uniform . No more patchy grout where one part is darker than another.
• Large Range Of Colors – Spectralock Pro has one of the biggest selection of colors to suit everyone's design and taste.
• Stain Resistant – Don't be afraid of spilling wine or any spills in the kitchen – it all wipes off! Try doing that with regular grout.
• Non-sag, crack resistant – It won't sag during curing or crack after it's set. Meaning you'll have full and uniform grout-lines unlike traditional cement grout.
• Looks Like Regular Grout – Unlike some other products that are gritty or look "plastic", Spectralock looks like regular cement grout and provides a beautiful finish.
Con's
• Expensive –

These products are generally more expensive over regular grout and sell at a high price. Do keep in mind that the added benefits and extremely long life can make it a cheaper option in the long-run.
• 3 Part Epoxy Grout – It comes in 3 parts which makes it more complicated over 2 part products that have the color pre-mixed in. Not a deal breaker by any means but more care is required. 
• Labor Intensive – It requires a lot more effort to work in comparison to regular cement grout. Allow yourself more time to install it.
Laticrete is not the only brand that makes great epoxy grouts. If Laticrete isn't available in your country, check out some alternatives. I have worked with them all and find their results comparable.
The following brands make excellent products:
This product can be daunting to the first time buyer and user, there's so much new information to learn and things to think about. 
To help you with the buying journey, I've found a few resources you can use to ensure you buy the right color and amount. 
Color Chart 
The Epoxy Grout Color Chart will show you the large range of colors available that you can use for your tile installation. You will find as many colors and shades as regular grout, making it suitable for any tile selection.
These colors come in packets that are mixed into the A+B compounds. Amazon sells a large range of color packets alongside the A+B compound that comes are a kit. Check Out Available Colors.
In case you are wondering, I mainly use Bright White, Smoke Grey and Slate Grey in my work. That's because white grout, light grey grout and dark grey grouts are most common and popular for most types of tiles.
Epoxy Grout Amount Calculator 
The Amount Calculator will show you how to calculate how much you'll have to get for your project.
You'll have to know the measurements of the area you'll be grouting and the thickness of the tiles, so make sure you have a tape measure handy! 
It doesn't have to be 100% precise – we ain't building rockets here – but it's always good to have some left over instead of running out! 
How To Buy Epoxy Grout Online
Epoxy grout isn't one single component like regular grout, nor does it really come as a single product that you can add to your cart online and be done with it. 
To prevent you from going off and buying everything like the Terminator here – not knowing what you should get exactly – I'll give you a hand.
The way that SpectraLock Pro Epoxy is sold means that you buy the base compound pack (the part that looks like a bucket) and then you select a color and buy it separately. You then mix it all together! 
The base compound (Part A+B) is a filler powder compound and a liquid hardener. Those two are the grout itself, and you then buy a color pigment (Part C) to transform it into whatever you wish.  
That's all you need. Two Separate Products In Your Cart. 
Quick Tip: Mixing Ratio of Parts A+B to Part C
1:1
For Every Pound of Material – You Require A Pound Of Color. Easy!
Tools Required For Grouting
Now that you have your grout, it's time to take a look at what are the best tools to use with epoxy grout. This is the same set of tools that I use and get consistent results with a beautiful grout joint.
Epoxy Grout Float – The right grout float will greatly affect the quality and grouting installation and requires a special mention. Common thick foam grout floats are not stiff enough to properly work epoxy into the grout joint and scrape off excess. 
A full Urethane Grout Float like this one from Troxell works great for this task. It has the proper density to work the grout and the stiffer edge effectively scrapes tiles clean off the excess. 
Epoxy grout sets up very quickly

– it's easier to apply it to a small section at a time and wash it off properly before continuing to apply more.

If it's your first time, don't make the whole batch at once

– until you get comfortable with working with these products, it's better to make a small amount and use it up. That way you will not waste the whole amount if you have a problem applying or washing the epoxy grout.
Wash off any grout that gets onto other surfaces/tiles

– once epoxy grout dries, nothing short of an angle grinder will get it off (No Joke). So make sure to wash off everything while it's still wet!

Use your grout sponge to form the grout

– epoxy grout is stiff enough to allow it to be formed easily with the sponge during the washing up. Use the sponge to easily get your grout lines uniform and neat.

Use your grout float to scrape off excess

– it is much easier to use your epoxy grout float to scrape off the excess off the tiles instead of leaving it to the washing up phase. 
Epoxy grout provides a whole raft of benefits over regular grout.                                                     
Some Benefits Include: 
Easier Maintenance of Grout

Longer Lasting Color

Higher Degree of Waterproofing

Higher Level Of Hygiene
"The only silly question is the one unasked" and so I want to answer all the most common questions asked about epoxy grout and it's use.
In case your question has not been answered, please leave a comment below! I'll try answer it to the best of my knowledge and your question might be featured in an updated version of this Epoxy Grout Buyer's Guide.
Question: Does Epoxy Grout Need To Be Sealed?
Answer: Epoxy grout does not need to be sealed as it already carries all the properties of a grout sealer plus many more.  
In addition, Epoxy grout has less than 0.5% absorbance and nearly 100% waterproof – It will not absorb any grout sealer.
The only sealer that should be applied is if you are using natural stone tiles. In that situation you require a tile sealer and pre-seal the tiles before installing them.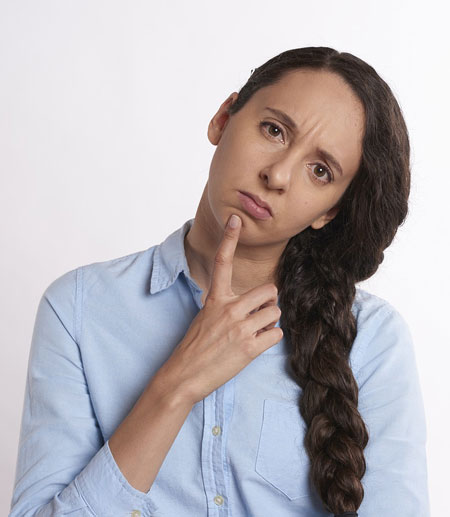 Question: is epoxy grout good for showers?
Answer: Epoxy grout is the best grout to use in showers. Showers are a very wet area and result in high levels of humidity. An epoxy grout used in the shower can help make the entire installation more waterproof and also prevent mold and mildew from growing on it.  
Do note that regular cleaning will still required as a layer of soap scum and bodily matter can form on top of the grout, creating a layer for mold to grow on. A wipe with a shower cleaner should be sufficient.
Question: Can I Grout Natural Stone With Epoxy Grout? 
Answer: Generally, the answer is no. All natural stone tiles are created/treated differently and have various degrees of porosity. Highly porous stone can absorb the epoxy resin through the edges of the stone tile, leaving a picture frame effect where the outer edges are darker. This color change is irremediable and will stay there for the life of the tile. If you want to use epoxy on natural stone, it is highly recommended you apply a quality tile sealer to all sides of the tile before installation and test it first before proceeding. Without prior testing, you may end up with a multi-thousand dollar tile installation that is ruined forever.
Question: how to remove epoxy grout haze
Answer: Epoxy grout haze can be removed from tile using an epoxy grout haze remover. Stonetech Epoxy Grout Haze Remover is made in the United States and designed for situations where hard to remove stains need to be cleaned from the surface of a tile installation. It is suitable for use with natural stone tiles, porcelain/ceramic tiles and masonry.
Question: What Is Epoxy Grout?
Answer: Epoxy grout is a product consisting of multiple parts, mixed together to create it. Epoxy is made from multiple resins, filler powder and a hardener. If the resins do not have a color, a colored powder can be added to the mix to create a colored epoxy grout.  
Question: where is epoxy grout used?
Answer: Epoxy grout is used in high traffic and areas required high standards of hygiene. In the commercial world, places like hospitals and commercial kitchens greatly benefit as it is less likely to stain and grow bacteria on it. This is because it is less porous than cementitious regular grout and will not harbor any microscopic life-forms.
In homes, epoxy is commonly used in showers and bathrooms as it grants the homeowner easy maintenance and a look that looks "like new" for years. Kitchen back splashes also benefit as it won't absorb cooking oil and related stains from food preparation. 
Also, since its very smooth, its a common grout to use with glass tile and fancy mosaics where the finished look has to be perfect. Gritty or porous regular grout would detract from the overall look, so epoxy is the best option. Dazzle effects like glitter can also be added to the epoxy to maximize the "wow factor" and really set off the glass tile. 
Question: What are the minimum and maximum width grout joints for Spectralock® epoxy grouts?
Answer: The range of Spectralock® epoxy grouts can accommodate grout joints from 1/16″ (1.5mm) all the way up to 1/2″ (12.7mm) wide. Please note that since these grouts contain sand, narrower grout lines like 1/16 may appear coarser when compared to unsanded grouts. 
Question: Does Epoxy Grout NEed CLeaning?
Answer: Epoxy grout does still require cleaning. Contrary to popular belief, epoxy grout is not a self cleaning miracle product and still requires some love and care in order for it to remain looking it's best.
The misconception stems from the fact that epoxy does not allow anything to penetrate it, since it's waterproof. This means that nothing can grow inside of it or on it's surface. 
However, a layer of dirt and debris can form and sit on top and mold can grow on that. In order to prevent this happening, a quick wipe once a week with a cleaning agent and a rag can wash away any build-up and keep your tile installation looking like new for years to come.
Pro Tip: I have found that darker shades of epoxy are less prone to staining or having their color effected over lighter colors like light grey. Light grey grout shows the dirt sitting on it much easier. For those with pets, a medium or dark grey epoxy grout is reccomended as it won't show the yellow urine stains like a light grey would. 
 Best Grout Sealer Conclusion
In this best epoxy grout buyer's guide, we took a look at one of the best epoxy grouts to use for commercial and domestic applications, tips on using an epoxy grout and typical epoxy grouting techniques. 
Spectralock Pro Epoxy Grout by Laticrete is a professional grout suited to most types of tiles and has earned a solid reputation from professional tile setters and DIY enthusiasts. 
Overall, it is a solid product with many added benefits over cement grout. It has all the properties required to make it a first choice for anyone requiring an epoxy grout and a more versatile product than regular grout.
This epoxy grout comes in a myriad of colors just like regular grout, is crack and stain resistant and can be used in most situations – including inside swimming pools.
Like all epoxy grouts, it is more expensive in comparison to regular cement grout however the benefits that come with it's use are great.